Apply
Sales Manager Medical Accessories
Your role as Sales Manager Medical Accessories
As Sales Manager you will be managing the Technomed/Neurosign business development in Europe and report directly to the VP Marketing & Sales in The Netherlands. This is a stand-alone position, with responsibility for all Technomed/Neurosign branded accessories, private branding and product development projects. We are looking for an experienced Sales Manager to sell our portfolio to distribution partners, large buying groups and private label prospects.
The preferred candidate can bring a network and can accelerate growth within a short period of time. Work experience in Clinical Neurophysiology (EMG/EEG/IONM) and/or experience in selling disposables in the healthcare market is a big plus.
As this position is hybride, frequent travelling is required.
Your responsibilities
Reports to and works closely with VP Marketing & Sales to develop annual unit and gross-profit plans;
Maintains sales volume, product mix, and selling price by keeping current with supply and demand, changing trends, economic indicators, and competitors;
Ability to manage a customer request from idea/concept into development project with strong interaction with QA/RA and R&D departments;
Establish, develop and maintain positive business and customer relationships;
Analyze the territory/market's potential, track sales and status reports;
Supply management with reports on customer needs, problems, interests, competitive activities, and potential for new products and services;
Maintains professional and technical knowledge by attending educational workshops, reviewing professional publications, establishing personal networks, and participating in professional societies (i.e. NASS, ACNS, ASET, ASNM etc.);
Our new Sales Manager
Proven work experience as a Sales Manager within the Healthcare industry;
Knowledge and experience in Neurophysiology (EMG/EEG/IONM) industry is a plus;
Ability to build productive business professional relationships mainly in contract development and manufacturing;
Excellent selling, negotiation and communication skills;
Excellent knowledge of MS Office;
Bachelor's degree in business or a related field;
Europe based.
What we offer
Technomed/Neurosign offers you a challenging position with good career prospects in a fast-growing international company. We also offer a very competitive remuneration package which consists of a salary and a bonus percentage.
Our organisation
Technomed/Neurosign is a global medical device company part of the Welcony group, owned by a private-equity firm. We produce accessories which connect medical devices to patients and transfer bio-electrical signals, mainly in the field of Clinical Neurophysiology and Intra Operative Neuro Monitoring. We have our own range of neurodiagnostic accessories which are distributed worldwide. We have been around for more than 30 years and the future looks bright with many growth opportunities. Our headquarter is near Maastricht-Airport, The Netherlands, with production subsidiaries in Bandung, Indonesia and worldwide distribution.
If you are interested and you meet all the above requirements please send your resume via the apply button. For more information, please contact Jefte Erens via jerens@technomed.nl
Apply
Acquisition to this vacancy is not appreciated.
Key words: , Neurophysiology, Disposables, Medical devices, Commercial / Sales, Bachelor, Europe, Vacancy, Medical Accessories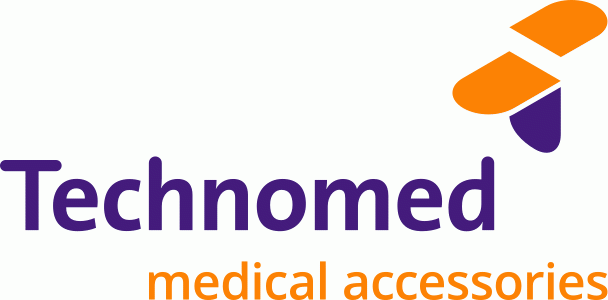 Contact information
Technomed - Neurosign
Mrs. Jefte Erens
P.O. Box 239
6190 AE Beek
Tel: +31(0)43-4086878
Website:
Go to website