Apply
Marketing Associate
Your role as Marketing Associate

As a Marketing Associate you will drive campaign strategy and execution to increase product sales and brand awareness globally, with a large focus for the US market. You will work closely with cross-functional team members as part of the Welcony Group of businesses.
Travel may be required at times for conferences.

Your responsibilities
Manage all downstream marketing activities for the Technomed and Neurosign brands;
Development of sales support materials;
Manage online promotional platforms;
Work closely and effectively with internal teams, sales team, key opinion leaders and physician clients to identify and/or develop downstream marketing and program opportunities;
Develop and execute regional marketing plans in collaboration with Sales & Marketing Leadership to support current and future technologies;
Create and refine educational programs for clients and sales team that include a variety of media formats;
Execute marketing and advertising campaigns by compiling and analyzing sales forecasts; preparing marketing and advertising strategies, plans and objectives; planning and organizing promotional presentations;
Support sales staff by providing sales data, market trends and information on new products; relaying customer requests. Manage customer engagement and feedback process as part of our internal quality system;
Assist in the development of new products. Manage marketing product launch activities. Develop product, marketing and sales materials;
Assist commercial team with business development activities, including customer marketing support and liaising with key customers. Serve as Welcony's resource for developing graphics & images and provide input on design layouts in accordance with brand guidelines;
Create strategic content optimized for SEO used across multiple platforms to promote the company.

Our new Marketing Associate

Has experience in product marketing (including lifecycle maintenance campaigns), communications program management, domestic and international marketing;
Is experienced in medical device/accessory marketing. Knowledge of medical device regulations for marketing is a big plus;
Possesses good communication, relationship building and project management skills;
Masters the English language verbally and in writing;
Is a self-starter with an entrepreneurial spirit;
Demonstrates strong skills in Adobe InDesign/Illustrator, WordPress, Google Analytics, YouTube, Microsoft Office.



What we offer
Technomed/Neurosign offers you a dynamic position in a fast growing international company. In our beautiful building you will work with an enganging team with an informal working atmosphere.
On top of that we offer a competitive remuneration package.



Our organisation

Technomed/Neurosign is a global medical device company part of the Welcony group, owned by a private-equity firm. We produce medical accessories which connect to medical devices within the Clinical Neurophysiology and Intra Operative Neuro Monitoring market. We have our own range of neurodiagnostic accessories which are distributed worldwide. Operating for more than 40 years, we have an exciting future with many growth opportunities. Our headquarter is near Maastricht-Airport, The Netherlands, with production subsidiaries in Indonesia and worldwide distribution.
How to apply
Interested in this position at Technomed Europe? Please send your CV and motivation letter by submitting your application by using our
Online Application Form
. For questions and more information about the Marketing Associate vacancy, please contact Mrs. Jefte Erens (Corporate Director Talent & Strategy) on phone number +31(0)43-4086878. Website:
Go to website
Apply
Acquisition to this vacancy is not appreciated.
Key words: Marketing Associate, Vacancy, Fulltime, Bachelor, Maastricht-Airport, Medical devices, Limburg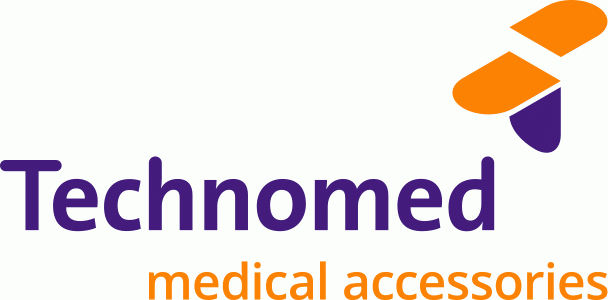 Contact information
Technomed Europe
Mrs. Jefte Erens
P.O. Box 239
6190 AE Beek
Tel: +31(0)43-4086878
Website:
Go to website